Are you experiencing electrical problems in your home? Have you ever noticed that these electrical issues are always happening at the most inconvenience time? Don't procrastinate! Have our electricians investigate your electrical issues as soon as you suspect a problem.
Common electrical complaints:
Some of the most common electrical complaints we receive as a part of our Fountain Hills electrical troubleshooting services include:
Flickering lights
Switches those are too warm or hot to touch
Lack of power
Blown fuse
Tripping Circuit breakers
Electrical wiring not in compliance with code during inspection
The above issues are an indication that you need the help of a qualified and experienced electrician in Fountain Hills Arizona. Our electricians have good knowledge of Fountain Hills electrical troubleshooting which comes from years of experience at the trade. Our electricians are able to make recommendations to ensure that your home is properly wired and safe.
As part of our Fountain Hills electrical troubleshooting services, we will:
Inspect your home's electrical panels, circuits, etc
Advice you regarding the parts that need to be replaced and/or repaired
Give you an estimate of the complete task (written)
If required we can also open permits with the proper municipality
Complete the installation process within the given timeframe
Inspect the installation thoroughly
Always remember, it is not normal for homeowners to replace a fuse or reset a tripped circuit breaker every few weeks. After we complete our task, we offer a full 1-year warranty for our Fountain Hills electrical troubleshooting services.
Fully stocked vehicles:
Your Fountain Hills electrician in Fountain Hills, Arizona has fully stocked vehicles to ensure that your problem is taken care of right away. We also don't charge our clients for getting parts. We believe that a qualified Fountain Hills electrician should be prepared to handle any job, so you can get back to normal as soon as possible.
Contact us today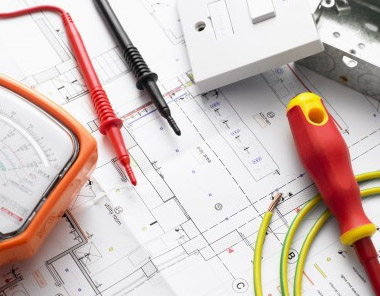 Whether your home lights are flickering or you have a breaker/fuse that is burnt up – give us a call today. Your Fountain Hills electricians serving the whole of Fountain Hills, Arizona are experts at solving the electrical mysteries of your home. Electricity can be dangerous and our staff is experienced and trained in electrical safety, making us the safest choice for Fountain Hills electrical troubleshooting services. So call us now and get the help you need!
Google+